LESS IS MORE
MAKE YOUR LATER YEARS THE BEST THEY CAN BE!
Feel LESS overwhelmed and MORE in control of your life.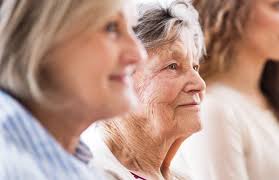 We will discuss the Key Steps of Selling your Current House including:
Housing Options
Financial Considerations
Legal Considerations
Selling Your Current House
This Real Estate discussion could change your life.
Join us on Thursday, September 22, at 1:30pm
Hosted at
Milano Center
201 W Foster Street, Melrose
RSVP (781) 662-6886
For questions please contact:
Christine Rocha (617) 529-7116 Patti Nardone (781) 941-0468
christinerocha@rrgproperty.com pattinardone@rrgproperty.com