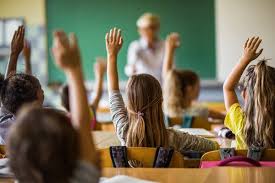 How Can I Find Out If The Schools In A New Neighborhood Are Of Good Quality?
If you have children and you're planning to move to a new neighborhood, the quality of the surrounding schools will likely be one of the most important factors impacting your decision. Fortunately, there are numerous resources available that offer the information you need. Websites such as GreatSchools, Public School Review, and SchoolDigger provide publicly available information on student-teacher ratios, test scores, diversity, year-to-year academic improvement, and more.
However, keep in mind that data doesn't tell the entire story about a school. You should also look at the school's website and the website of the school's parent and teacher organization. Additionally, many schools will offer tours so you can get an up-close look at upkeep, safety features, technology, after-school clubs, and enrichment opportunities. With this information, you should be able to find the school that will meet the needs of your children.
Source: Key.com